Motorcycle injury attorney Lee D. Gaber, Esquire may be able to collect damages for pain and suffering, beyond having your bike fixed and medical bills paid.
You may be entitled to a monetary reimbursement for pain and suffering resulting from your NJ motorcycle accident if you have long lasting pain, or are not able to regain full mobility after your accident.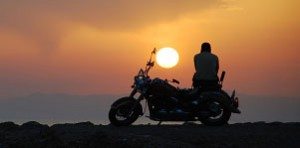 As your New Jersey motorcycle accident lawyer I will seek the maximum monetary amount for pain and suffering that you are entitled to.
Juries award pain and suffering compensation depending upon the factors motivating them at the time in the particular jurisdiction of the suit. Such as how compelling their motorcycle attorney presents the case in the lawsuit.
What is Pain and Suffering?
Pain and suffering is the term used for compensation (money) for the physical (pain) and emotional stress (suffering) caused from your motorcycle accident injuries.
I am an experienced motorcycle accident attorney, who handles more accident and injury claims than most motorcycle lawyers in NJ. I have won large pain and suffering compensation awards for my motorcycle accident clients.
Motorcycle Accident Pain and Suffering Damages
Damages that can be sought by a motorcycle lawyer in NJ under the realm of pain and suffering include:
scarring from your motorcycle accident injury
shortening of life expectancy due to injuries
severe and ongoing aches and pains
permanent (and some temporary) limitations on your usual activities
depression caused by your motorcycle accident
and more
Call Motorcycle Injury Attorney Lee D. Gaber, Esquire at 888-292-5352 for a free consultation if your accident occurred in New Jersey or Pennsylvania.
How Much Can Be Recovered?
Settlements and awards depend primarily on the severity of the injury, type of medical treatment, length of recovery time, and potential of long term negative consequences of the injuries.
For example, an emotional trauma might be a visible scar on the victims' body leading to the duress of ongoing embarrassment and insecurity.
The amount of monetary damages a motorcycle injury attorneys in New Jersey or Pennsylvania can get for your suffering depends two things:
The amount claimed in your motorcycle accident lawsuit, and
The effectiveness of your argument.
Even though a lawyer may claim large injuries which should result in a large award for pain and suffering, the jury will only be willing to award money to the degree they are convinced you deserve it.
This is where an experienced motorcycle accident lawyer is most valuable – in convincing a jury.
All New Jersey Motorcycle Accident Claim Consultations Are Free
The first consultation is always free, and even after we are hired there is never a fee charged until we successfully resolve your motorcycle accident claims.

By contacting a motorcycle personal injury attorney who focuses his practice on motorcycle accidents you will immediately get answers to all of your questions.
I invite you to call me at 888-292-5352 (888-cycle-law). I am usually available 24 hours a day, seven days a week.
And remember, not all motorcycle injury lawyers are specialists in the field, and even fewer actually ride motorcycles.