Jersey Motorcycle Settlement Attorney Keeps Insurance Providers Honest
For more than 27 years, the New Jersey motorcycle accident law firm of Lee D. Gaber, Esquire, has been aggressively defending the rights of bikers in New Jersey motorcycle accident settlements.
Our number one goal is to ensure that you are fairly compensated for your losses.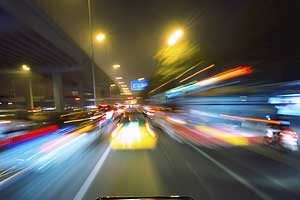 Needless to say, the insurance companies won't be looking out for your interests.
But once a motorcycle accident lawyer is at the table, they will be on notice that they won't be able to get away with bullying and dishonesty.
Trials are sometimes necessary of course, but when possible, we prefer to secure settlements because the plaintiff (that's you) is likely to recover damages much more quickly, and without all the stress, scheduling headaches, delays, and uncertain outcome that any trial naturally entails.
Because trials in personal injury cases are messy and can be very drawn out, when we file a claim in a motorcycle accident, settlement is our primary goal.
There's no such thing as a "motorcycle accident settlement calculator"
As a quick internet search will tell you, there is a lot of information available on motorcycle accident settlements. Unfortunately, a lot of that information is simply incorrect.
One of the most persistent bits of readily available misinformation is the myth of the accident settlement calculator.
The concept is that you can simply plug a few factors into an online tool, which will spit out a fairly accurate estimate of the damages you'll receive if your accident claim is successful.
Believe me, I wish this were true. My job would be 1,000% easier!
Unfortunately, establishing a baseline demand is a difficult and time consuming process. My career as a motorcycle injury lawyer calculating lost wages, pain and suffering, mental anguish, and other tough-to-determine losses has equipped me with the skills to help you determine and win a just settlement.
Call 888-292-5352 for a free New Jersey motorcycle accident consultation
Here's how an accident settlement works in real life.
In order for me to understand your case, we must first set up a phone call or in-person interview where I can ferret out the details of the accident. We cover:
your injuries
how much work you have missed because of the accident
how much damage was done to your bike, and
any other concerns regarding your recovery
The objective here is to establish a baseline dollar amount, which we believe would fairly and adequately compensate you for your losses without the need for a lawsuit.
This number becomes our demand. The number can range from a few thousand to over a million dollars, depending upon the severity of the injuries.
As a motorcycle injury lawyer with medical expense recovery as a focus, I can help nail this number down accurately, based my years of experience dealing with serious accidents.
Once we are satisfied with this baseline demand, we forward it, along with our evidence, to the insurance adjuster who will review the claim.
After the insurance company has reviewed the demand package, they will issue an initial response, from which we can actually learn a great deal. Most importantly we will be able to assess at this point the likelihood of reaching an out of court accident settlement.
The amount of damages in motorcycle accident settlements is dependent upon the types of losses incurred
Damages awarded are intended to compensate for both out-of-pocket expenses and intangible losses.
Of course there is no guarantee that the insurance company will be willing to settle; but our law firm has successfully settled out of court in approximately 93% of the cases in which a New Jersey motorcycle accident claim is initiated.

Some of the remaining cases will end up in mediation or arbitration, while a very small number of the remainder actually go to trial.  
Even without a trial, you're more likely to be treated fairly if you hire a lawyer than if you depend on the insurance company to offer you compensation.
Many of our settlements shake out in the six-figure range – probably much more than you would be able to negotiate on your own.
In addition to securing a more robust reward, the entire process is less stressful when you hire a qualified motorcycle accident lawyer.
Once hired, I will handle all correspondence with the insurers, billing departments of the medical care providers, and others to ensure that every "T" is crossed and each "I" is dotted. You can put your energy where it is needed the most – healing yourself and taking care of your family in the wake of a very traumatic experience.  
Remember, New Jersey consultations are free when you reach out to The Cycle Attorney. You will never be pressured.
Call 888-292-5352 (888-CYCLE LAW) now to discuss your claim.