Occasionally, we are contacted by motorcycle accident victims who want to switch law firms.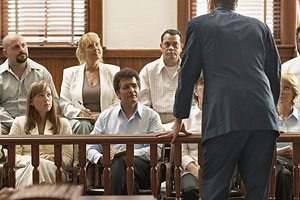 We are happy to talk with any new clients, no matter where they originate, and there is no professional rules in personal injury law that prevent a client from shopping for a new attorney.
Along with details of their accident, I always ask them why they are looking to switch.
Common Problems Your Attorney Can't Always Solve
The answers I get usually fall into a variation on one of the following:
The client has no health insurance, has been denied any sort of public assistance and is now being put into collections.
The client thought he had "Full Coverage," was badly injured, and later came to realize he had waived any and all underinsured/uninsured UM/UIM and collision coverage (usually the case when insured with GEICO or Progressive).
The vehicle that caused the accident had a policy insufficient to adequately compensate them for their lost wages, medical bills, out-of-pockets and pain and suffering.
Quite often the liability policy carried by the responsible party is $15,000, which is the minimal amount required by PA and NJ. Most often this is the same amount our client carries, yet they feel the other person should have to personally "pay" for their damages. However, if the situation was reversed and you caused the accident, and you carried the same "minimal" coverage, that is all the person you injured would be able to recover from you and your policy.
There have actually been situations where we have advised a potential client that they didn't really need a motorcycle accident lawyer, and that they would be better off handling the case on their own. Usually this is the case when the other party has the smallest required policy, a surgery is involved, and there is no health coverage available. We simply offer advice as to what they should do, free of charge.
The client has an older or classic motorcycle and has put a substantial amount of money into it and the insurance companies won't pay to put it back to the way it was before the accident.
Many have a collision policy but very few have actually called to advise their provider of the upgrades they have made to their bike over the years. Unfortunately, accident victims will usually not collect for these upgrades regardless of fault, and there is rarely anything that can be done.
The law only requires the provider to pay for the actual value of the bike itself – not the accessories or upgrades. Some clients have purchased options coverage, but most have not, yet still expect to be compensated for additional chrome or paint.
The common denominator
The common denominator in all of these situations is insufficient or inappropriate coverage. And what's especially sad is that this has such an easy fix, and it can save you money and headaches in the future.
Hopefully you will never be in a motor vehicle or motorcycle accident, but if you are, don't become a disgruntled client. Save yourself a lot of trouble and make the appropriate changes now: get health insurance, increase your limits – especially your uninsured/underinsured policy and, if you have a custom bike, insure it as such.
Don't put yourself through these hassles. Call Pennsylvania and New Jersey motorcycle personal injury attorney Lee D. Gaber immediately at 1-888-292-5352 (1-888-CYCLE-LAW) for your free consultation.