As a motorcycle rider and an experienced New Jersey motorcycle accident attorney, I can tell you that there is nothing like the joy of riding a motorcycle and the feeling of freedom you have as you cruise around the Garden State on your bike.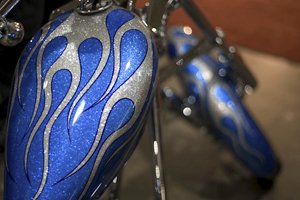 If you don't already have a motorcycle license, some simple steps are all you need to get yourself qualified and become the proud possessor of a motorcycle license in NJ. There are two types of motorcycle licences available in NJ; One is a motorcycle license and the other is a motorcycle endorsement.
If you already have a regular or commercial driver's license, then all you need to get is a motorcycle endorsement, which will be an add-on to your driver license, allowing you to drive a motorcycle in addition to your other vehicles.
Getting a New Jersey Motorcycle Endorsement
For a motorcycle endorsement, one option is to take a basic rider course. These courses are offered widely throughout the state of New Jersey. Be sure to choose a course offered by an approved provider. A list of approved providers is available on the New Jersey Motor Vehicle Commission website.
A permit is not required prior to taking the course.
The successful completion of a basic rider course will allow you to bypass the road test, knowledge test and 20-day riding requirement when you go to Motor Vehicle Center to get your permit and endorsement.
If you don't choose the basic rider course, you will be required to take the tests and complete the 20-day practice riding requirement. A permit is required prior to getting on a motorcycle to practice.
Getting a Motorcycle License NJ Without a Driver's License
All applicants must first purchase a motorcycle permit. For this license, a longer period of practice riding is required. You must practice ride for at least 6 months if under the age of 21 or 3 months if over age 21.
After passing your road test and knowledge test you will have a probationary license for a year before being able to receive your full license.
Riders under the age of 18 are required to take a basic rider course in order to obtain either type of motorcycle license in NJ.
For any questions regarding motorcycle licensing in NJ or any type of motorcycle injury, please contact motorcycle accident attorney Lee D. Gaber, Esquire at 1-888-292-5352 (888-CYCLE-LAW) for immediate help.