It is no secret that many New Jersey law firms advertise with their websites or through social media – Facebook, Twitter, Instagram, etc. My NJ motorcycle accident law firm is among those that can be found by searching either my name, my law firm name, or simply "lawyers who focus on motorcycle accidents" in either Pa or NJ.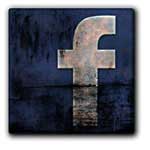 After you search and locate an attorney who claims to be a "motorcycle accident lawyer", go to their website and look for references about motorcycle accidents to see just how few of these so called "motorcycle attorneys" actually handle motorcycle accidents as more than just an offhand listing on their sites.
More than likely they are only advertising that they represent motorcyclists to cast a wider net, when in reality, very few of them focus a majority of their time handling motorcycle claims.
We Focus Nearly 100% on Motorcycle Accident Claims
When you go to my website, it is evident that this is what we do. Only on a rare occasion will we take a case that does not have a motorcycle connection.
When we do, it is usually an automobile accident and the party involved is a fellow rider who may have been a prior client. Or they have read one of my articles in a motorcycle magazine or they may even have met me at one of the many bike shows that I attend throughout the year.
So, although there are attorneys who will generally take any injury case that walks in their door, don't be fooled by those who claim to specialize in motorcycle accidents.
Often Imitated, Never Duplicated
Do yourself a favor if you go onto their website – note the wide variety of cases they handle. This should tell you all you need to know about their ability to specialize through the maze of cases they handle.
They can't be a lawyer who focuses on motorcycle accidents at the same time that they handle every other personal injury case that presents itself.
My website only has articles about motorcycles; not a bunch of generic articles, or a handful of results of motorcycle settlements that may have happened years ago. Be sure however that you go to the correct website, https:CycleAttorney.com as opposed to "thecycleattorney.com"; and be careful to use the correct telephone number, 1-888-CYCLE LAW, and not a similar variation of the same.
Keep Your Accident Off Social Media
Also tied into the theme of social media and motorcycle accidents, these days if your claim goes into litigation, as some inevitably will, the insurance companies and the lawyers they hire to defend themselves, generally will request that any of the relevant portions of the accident shared via social media be preserved.
While a good New Jersey motorcycle accident lawyer can argue over what is actually relevant, the easiest way to avoid this is to NOT post anything about your accident and also explain this to anyone who knows any details of your accident.
If we keep the details of the accident off of social media sites, there will be nothing to argue about! No harm, no foul.
I hope you find this information helpful however, if you have any issues you would like me to address I encourage you to reach out to me by calling my office at 1-888-292-5352 (1-888-CYCLE-LAW).
I am always interested in hearing from my readers and will be happy to address your concerns in my upcoming articles. And if you need a NJ motorcycle accident lawyer whose main focus is on motorcycle accidents, I'm pleased to help you.
Sincerely,
LEE D. GABER, Esquire
The one and only, "Cycle Attorney"