New Jersey motorcycle lawyer explains evidence collection
A common misconception among the general, non-motorcycle-riding populace is that when there is a motorcycle accident, the rider is to blame.
This is categorically false.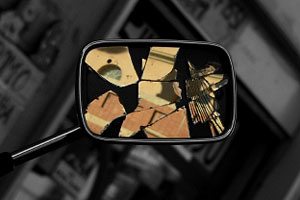 In fact, National Highway Traffic Safety Board (NHTSB) statistics demonstrate that in about 75% of motorcycle vs. car collisions, the driver of the car is at fault. Any qualified Pennsylvania or New Jersey injury attorney, motorcycle accident specialist must fight this bias tooth and nail to protect your interests.
In order to effectively fight this fight, it is imperative that you work with your New Jersey motorcycle accident lawyer to conduct a prompt, thorough, comprehensive investigation in order to put together the puzzle pieces that make up the most effective possible claim.
The most important part of any investigation is the process of evidence collection.
If you do not have solid evidence, it will be exponentially more difficult, or impossible, for even the most brilliant New Jersey injury attorney for motorcycle accidents to prove that the other party was negligent in causing the accident.
The following types of evidence will help build your most effective case:
Police reports and site photos
A forensic inspection of the accident scene, looking at tire tracks, skid marks, blood stains, pavement damage, etc.
Close examination of the vehicles involved in the accident
Photos and samples of torn or bloodstained clothing
Medical reports to establish the nature, extent, and likely cause of your injuries
Witness interviews
If necessary, working with crash re-creation experts to reconstruct the exact sequence of events, based on the physical evidence and witness testimony available
How can you help your New Jersey injury attorney in this motorcycle accident investigation?
Remember, you do not need to be just a passive victim in the evidence collection phase of your claim. There are a number of ways that you can actively help to build a strong case, starting immediately after the accident.
If you have established that you are not seriously injured, and have called 911, take pictures of the scene to capture the conditions of the roadway and vehicles. Get the names and contact information of any victims if you can.
If your injuries are too severe for you to collect this evidence, try to have a witness help you with some of it. Fresh evidence is invaluable in building a powerful case.
As soon as you get the opportunity, write down everything you can remember about the accident while the details are still fresh in your mind. Remember, there is no such thing as "too much evidence," when it comes to protecting your interests.  
Additional evidence your New Jersey injury attorney for motorcycle accidents will need after the initial collection phase of your claim
Even after the immediate aftermath of the accident has passed, there are additional pieces of evidence that will continue to accumulate throughout the course of your recovery that will help establish the extent of your injuries and the ongoing impact the at-fault driver's negligence has had on your life.
Always keep all of your medical records, bills, and correspondence, as these will help determine the size of your potential reimbursement. Time cards and pay stubs will assist you in establishing any lost wages you may be due.
Keep a running diary of your injury status and its effect on your life. Include photos and even quotes from friends, family members and co-workers.
If you have further questions regarding effective evidence collection – or to schedule your free consultation – call New Jersey motorcycle accident lawyer Lee D. Gaber at 1-888-292-5352 (1-888-CYCLE-LAW) today.