How Do I Prove That the Motorcycle Accident Wasn't My Fault?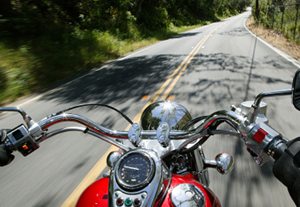 When you are hurt in a motorcycle accident, you have no shortage of things to worry about. Your immediate health, of course, is the first concern, but once your injuries are stabilized you can start to think about what comes next.
During the healing process, you'll need the necessary finances to cover your medical bills, in addition to handling expenses such food, mortgage or rent payment shortfalls from the lost wage situation you've been placed into.
You know that the accident wasn't your fault, and that you deserve to receive compensation for your injuries, but does NJ motorcycle accident law allow you to prove what you already know?
After years of representing clients as a NJ motorcycle accident lawyer, I can assure you that you are not alone in wondering how your motorcycle attorney will show that you were not at fault for your accident.
Preparing a Seamless Argument
Really the answer to establishing fault of the other party using NJ motorcycle accident law is to prepare a solid, thoroughly researched, meticulously organized and seamless argument documenting your side of the story.
Both sides will have their arguments, but I make sure that we have all the essential information we need, from witness accounts, to police reports, to accident forensics and reconstruction, and even weather reports, if it is pertinent.
Thorough Consultations With Your NJ Motorcycle Accident Attorney
Through our consultations, which are all completely free of charge, I will carefully document your impressions and recollections of your NJ motorcycle accident, and give you the time to make sure that every detail that might be important in proving your case is documented.
Why I'm the Motorcycle Attorney for Your Motorcycle Accident Case
As a motorcycle rider myself, I am familiar with the dynamics of motorcycle riding, and the situations and forces that are involved in a motorcycle collision. The mistakes and errors in judgment that cars make leading to an accident with a motorcycle are ones that I have seen time and time again.
Whether a car made an illegal turn, passed in a no passing zone, or just drove erratically, causing a collision with you on your bike, or for you to have to veer off the road, I will document that for you through witness testimony and other corroborating evidence to make that information part of your case.
With this "no stone left unturned" approach to NJ motorcycle accident law you can be sure that I will prove your lack of fault and that you will be in a strong position to receive the financial settlement you need and deserve.
For leading legal counsel with years of experience working with motorcycle accident law, call Motorcycle Accident Lawyer Lee D. Gaber, Esquire at 1-888-292-5352 (888-CYCLE-LAW) to get immediate help.
I am waiting to hear about your motorcycle accident in New Jersey or Pennsylvania, and you will be able to tell me your story in a comfortable, no pressure consultation.