Causes & Liability Issues
Some of the most awful crashes I have had the misfortune of seeing in my career as a New Jersey motorcycle accident attorney have been semi-motorcycle accidents.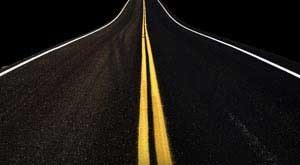 Because trucks are so much bigger and more massive than bikes, the damage to the motorcycle, and the injuries to the rider can be horrific.
According to the National Highway Traffic Safety Administration (NHTSA), motorcyclists are almost 40% more likely to die when they get into an accident than drivers of fully enclosed vehicles. Imagine those odds compounded by the difference in size and weight inherent in a tractor-trailer-motorcycle accident, and they seem almost guaranteed to be deadly.
Tractor-Trailer-Motorcycle Accidents Are Not Always Fatal
While these are typically some of the most devastating accidents imaginable, it is possible for the rider to live, and to incur injuries for which he or she may be able to collect damages.
When this is the case, there are some unique issues to take into account because the semi is a commercial vehicle, which has insurance and legal ramifications. In addition, semi drivers are required by law to adhere to certain scheduling restrictions, so that they are not driving tired.
However, truckers are notorious for violating these restrictions in order to meet delivery deadlines.
While many of us believe that this leads to more accidents, truckers argue that the true issue is that drivers of cars and operators of motorcycles are not professionals and make dangerous or deadly driving mistakes due to their lack of training.
Most likely the truth lies somewhere between these two points, but the debate is likely to impact the biker's likelihood of collecting damages, as well as the amount and type of damages available.
A specialized New Jersey motorcycle accident lawyer – such as myself – will be best equipped to fight for your rights in such a case. A specialized biker attorney will have the most solid and effective grasp on the intricacies of the New Jersey traffic code, as well as the physics of motorcycles and the behavior of riders, not to mention the legal complexities inherent to any accident involving a commercial vehicle.
Responsibility may be shared by several entities in a semi motorcycle accident.
In any commercial trucking accident, the liability for the crash may ultimately be shared among a number of entities, because any of them could have had a hand in the ultimate cause of the crash.
The driver or owner of the truck
The owner of the trucking line
The owner or distributor of the cargo
The company or entity in charge of truck maintenance
The entity responsible for road maintenance
The cargo recipient
Any or all of these parties may be proper defendants in this type of claim and there are a lot of details to sift through and investigate.
For example, improperly loaded cargo may have shifted the truck's center of gravity during the drive, placing at least some of the fault with the owners or loaders of that freight. The trucking company may also bear some responsibility in this case.
If a mechanical malfunction, such as failed brakes is at issue, the responsibility may again fall to the trucking line, but if that company has hired a contractor to maintain their vehicles, then they might be liable as well.
Even the truck manufacturer or the manufacturer of the failed part could be found liable.
How to avoid a New Jersey Tractor-Trailer-Motorcycle Accident
Because they are so potentially dangerous, truck drivers are required to follow safety regulations specifically designed to mitigate the most obvious issues. And while it might seem that there is little you can do as a biker to keep yourself out of danger on the road, there are some actions you can take to reduce your chances of being in a crash and of being found liable for it.
Know your bike – Make sure your brakes, tires and other systems are properly maintained.
Know the law – As a biker it's your job to know and follow the traffic laws, especially those that apply to bikes. Observe posted speed limits and helmet laws.
Know the road – Be alert to road conditions especially when you're around a truck or convoy. Keep your eyes peeled for loose gravel or wet pavement.
Know your environment – Be aware of what is going on around you as you ride, and do your best to stay out of blind spots. Maintain proper distance, an escape route, and a cushion of space around your bike.
Establishing who is at fault in one of these crashes will most likely be a complicated process and will depend greatly on the specific circumstances, road conditions, the condition of the driver and so forth.
Contacting a qualified attorney as soon as possible after any accident is your best shot at recovering medical bills, lost wages, and other damages.
Contact New Jersey motorcycle personal injury lawyer Lee Gaber at 1-888-292-5352 to review your case. There is no fee for consultations in New Jersey and Pennsylvania unless we win.