This is Part 3 of 3 in my Phases of a Motorcycle Accident Series
You may want to read Part 1 and Part 2 before we get into the after-collision phases.
Picking up where I left off in the last segment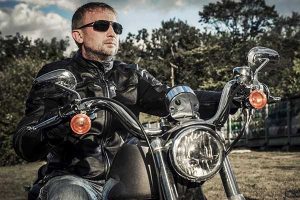 You have contacted a motorcycle lawyer that you hopefully saved to your smart phone under favorites, so you could find it easily, even if disoriented.
If you have not saved a motorcycle lawyer into your contacts, do that now – Lee Gaber, The Cycle Attorney, 888-292-5352 and cycleattorney.com.
You may also want to put my number on speed dial on your home phone.
After the Accident
5. Our First Conversation – When you have reached me, either at the scene of the accident, in the hospital, or from your home, I will immediately begin helping you sort out what is important from what can wait until later. As I mentioned, you will most likely not be in the best mindset to make critical decisions, no matter where you are calling from, or where.
If you are like most people, you will feel an immediate sense of relief at getting an attorney to protect your rights and give professional guidance with this new situation that has been thrust upon you. So many decisions need to be made in rapid succession after your accident.
When you hire me, I will be your spokesperson, and you don't need to talk to any insurance company reps, or hospital administrators, or bike repair shops.
6. Follow-up Conversations – We will only take the first conversation as far as we need to get the facts of the motorcycle accident down while they are fresh in your mind, and to answer your questions.
Then, we may have a series of follow up conversations in which we answer additional questions that arise, and talk through more details of your accident. These may occur later the same day, or after we have had a chance to visit the accident scene.
Over the course of time, I will get to know you, your family situation, your career and how it is being affected, and your medical condition resulting from the accident. If this seems invasive, it really isn't as invasive as it sounds because it is all confidential and done to get you back to your normal life with minimal disruption.
7. Motorcycle Accident Claim – Contrary to what most people believe, you do not start legal action with a lawsuit. The first step is to make a claim for the injuries and property damage that you have incurred.
As your attorney I will undertake a thorough process which includes an interview with witnesses, review of police reports and perhaps hiring an investigator to determine what exactly occurred, who the parties are, and what insurance is available to help you with the costs of the accident.
We will consult with your medical caregivers to determine immediate injuries and future costs, such as follow-up surgeries or therapy.
8. Settlement/Lawsuit – Only after my motorcycle law firm has analyzed all the information and accounted for the impact to your life, including lost wage earning opportunity and long term recovery costs, as well as any loss of enjoyment of life will he put together a demand package for the insurance company to review.
If the insurance company agrees to the demand package they will settle. If not, they will make a counter offer. If no settlement is reached, a motorcycle accident lawsuit may be required. A good attorney can usually negotiate a fair settlement for you if enough insurance coverage exists to cover your expenses, lost wages, and medical bills, to avoid court.
9. Claim Dispersal – This often overlooked area of motorcycle law is important. While I don't practice in the field of financial planning any longer, I am a former financial advisor. As such I can provide some insight on the pros and cons of settling for an annuity vs a getting a lump sum payment for your injuries and damage awards.
---
Free Consultations in NJ and PA
I am New Jersey motorcycle accident attorney Lee Gaber and I would be honored to help establish that your motorcycle accident was not your fault, and to get you a better settlement than you could get on your own.
Call 888-292-5352 (888-cycle-law) to get expert advice about proceeding with a motorcycle accident claim in New Jersey.