What is the statute of limitations for motorcycle accidents in NJ, and why does it matter?
"Statute of Limitations," is one of the few legal terms or phrases that is both relatively well-known outside the legal profession, and fairly easy to understand for people who do not have a background in the law.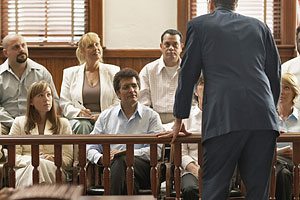 What is less understood is the actual purpose of these statutes, and why they are so important to our system of justice. I hope to shed some light on this topic, and would also like to specifically address the issue of statute of limitations for motorcycle accidents in NJ.
As any New Jersey motorcycle accident attorney worth his or her salt will tell you, when you are involved in a motorcycle accident, there are plenty of good reasons to start the process of filing a claim as soon as you can.
Memories fade, witnesses move away or die. The evidence you'll use to back your claim may be lost, or damaged, or may simply deteriorate over time.
The purpose of the statute of limitations for motorcycle accidents in NJ and other states is to ensure that any necessary legal procedures take place while the evidence, testimony, etc. is still fresh and usable.
The statute of limitations for NJ motorcycle accidents is 2 years
Legally, in New Jersey, if you don't file a claim within two years of the day of the accident, you will lose your right to sue the potentially liable party and recover monetary damages for your injury, and any complications arising from it. If your potential claim is against a government entity, it may be even shorter.
There are serious consequences for waiting too long to file your claim.
Once the statute of limitations has lapsed, the courts are required to throw your case out as "time-barred," and you will lose all rights to compensation related to your injuries (regardless of their severity), or any other losses related to the accident.
It's especially important to keep the statute of limitations in mind when dealing with the insurance companies who will no doubt be monitoring your claim's process as it works its way through the system.
If the claims negotiations with the insurance companies do not go in your favor, you'll want to make sure you still have time to pursue the option of going to court if necessary.
There are exceptions to the statute of limitations for motorcycle accidents in NJ
Unfortunately these exceptions tend to work in the defendant's favor, rather than the plaintiff's.
For example, if your motorcycle accident involves a state government vehicle or employee, you may have as little as 30 days to file the claim-initiating paperwork with that agency. Each government entity has its own regulations regarding the amount of time you have to file, and they may differ from the standard 2 year statute for personal injury claims against private parties.
So it is very important that you read your paperwork carefully and consult with a qualified legal representative to make sure you do not miss any crucial deadlines.
If you need further clarification regarding the statute of limitations, or have any other questions pertaining to Pennsylvania or New Jersey motorcycle accidents, contact Lee D. Gaber at 1-888-292-5352 (888-cycle-law) for your free consultation.